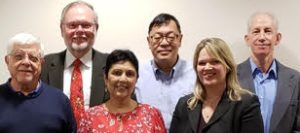 ---
Harry Wachob, Ph.D. – Founder & President
---
Harry Wachob is the Founder and President of the Bio2Device Group. He is an experienced engineering leader in materials science, biomedical device engineering and R&D. He has directed and mentored multidisciplinary teams in solving complex technical issues in order to improve the safety, reliability, and performance of medical devices. Most recently, he was the Managing Materials Scientist at Xoft. Previously he was Director of Engineering for Aerogen, a biopharmaceutical company specializing in novel aerosol drug delivery. Prior to that, Harry was Managing Engineer at Exponent/Failure Analysis Associates where he guided research and development, and product failure investigations covering a broad range of medical and industrial applications. He received his engineering degrees in Materials Science & Engineering from Cornell University.
---

  Patrick Lee, P.E., RAC – Board Member and Treasurer
---
Patrick Lee is currently the Director of Regulatory Affairs at BioCardia Inc. in San Carlos, CA. Patrick is involved in regulatory activities worldwide in obtaining regulatory approvals and compliance. Prior to BioCardia, Patrick served in various management positions in regulatory affairs at Bay area medical device companies. The product categories that he has worked in include neuro-implants, cardiovascular devices, cellular therapy device, laser and other electro-mechanical devices, blood processing, stem cell harvesting, drug-delivery devices, and others. Patrick has over 25 years of experience in FDA-regulated industries including health-care, medical device, and nutritional products. Patrick received his Chemical Engineering BS from Cornell, MS in engineering from Columbia, and MBA from the Anderson School at UCLA. He is a licensed Professional Engineer in the states of New Jersey and California and holds several patents. Patrick holds the US Regulatory Affairs RAC (US) designation and CQA.
---

Stan Levy – Board Member
---
Stan Levy has over twenty years of experience developing and manufacturing medical products including electro-surgical devices and generators, catheters and guide wires, and ultrasound instruments. He has directed R&D and manufacturing departments at three start-up companies, delivering several products to market. Stan is currently consulting to medical device companies. Prior to this, he was Director of Imaging Development at iScience Interventional, Inc., Vice President of Research & Development at SURx, Inc. and Vice President of Manufacturing and Director of Instrumentation Research & Development at Cardiometrics, Inc. Stan is a graduate of Stanford University holding Bachelor and Master of Engineering degrees in Electrical Engineering.
---

Kerri Gogolin – Board Member and Secretary
---
Kerri Gogolin is a software technologist turned clinician and avid patient advocate. She entered the healthcare space in 2010 when she began graduate studies focused on the needs of cancer patients and those with psychological trauma. Prior to healthcare, Kerri engineered new software products targeting a variety of industries for multinationals like Adobe Systems, Lucent Technologies, and also Fujitsu in Japan, where she got her start in artificial intelligence.  Kerri holds degrees in computer science, linguistics, and clinical psychology, and is currently focused on decision support tools for stakeholders across the spectrum in the healthcare landscape. Along with clinical work and consulting, Kerri develops digital health technology for Sensentia, a start-up in the Rock Health portfolio.
---

Darshana Nadkarni, Ph.D. – Board Member, Vice President and Chair, Speaker Committee
---
Darshana Nadkarni, Ph.D., Principal, Winning Difference, does Recruitment for Medical Device and Biotech companies with her extensive network and an ability to match individuals with business requirements. Darshana offers total package of recruitment that includes initial screening, complete reference checks, and all required follow up discussions. Some of her past and present clients include Incube Labs, Spinal Modulation, Robodoc, Intrapace, NfocusNeuro, Guidant, Victhom, G-tech and so on. Darshana also facilitates trainings in areas of Diversity, Working Effectively with India, and a variety of other topics. Some of the companies she has facilitated training workshops for include, Medtronic, IBM, Michelin, United Illuminating, Xerox, Coca Cola, Rosche, Siemens, HP, SUN, NetApp, Inktomi and others. She writes blogs and contributes articles in Indian papers. Her blog is www.darshanavnadkarni.wordpress.com and Twitter Handle is @DarshanaN.
---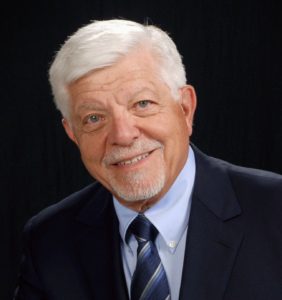 Ronald Schoengold, RAC, FRAPS – Board Member
---
Ronald Schoengold is an active consultant to medically regulated companies in biotechnology, pharmaceuticals and medical devices.  He is a certified regulatory affairs professional and RAPS fellow.  For the past 16 years, Ron has provided private consulting services in the areas of quality, regulatory and product development, helping businesses effectively commercialize and maintain their products and laboratory services.  His prior experience with Beckman Coulter and its predecessor companies over 35 years was in product development, quality assurance and regulatory affairs.  He has developed commercially successful pharmaceutical, screening and diagnostic products for gastrointestinal medicine, infectious disease and point-of-care testing.  Ron earned his bachelor's degree in biology and chemistry, did his master's training in microbiology and biochemistry, and completed additional studies in genetics, molecular biology and immunology.  He holds 8 patents related to point-of-care diagnostics, has published scientific articles and presented webinars on current trends in regulatory compliance and screening for gastrointestinal disorders.
---